*NEW* Weekly Group Lessons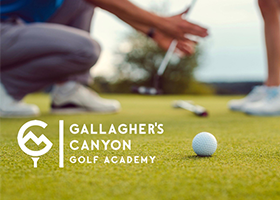 At Gallagher's Canyon Golf Academy
Dates: Monday - Friday, 11am - 12pm
Cost: $25 (+tax) per person
Group sessions are a great way to get an hour of specific focus teaching from our Academy coaches Paul Wammer and John Mlikotic.
Our coaches will vary the sessions each week to make sure that we cover every aspect of the game from uneven lies to bunkers, putting and driving. Maximum of 10 students per session (6 students for bunker sessions).
Minimum 4 participants required for group sessions.
Back to Special Offers